To access the Binocs Knowledge Base we request you to sign up and create a user.
You already have a user?
Click on "Sign In" (right corner of the page)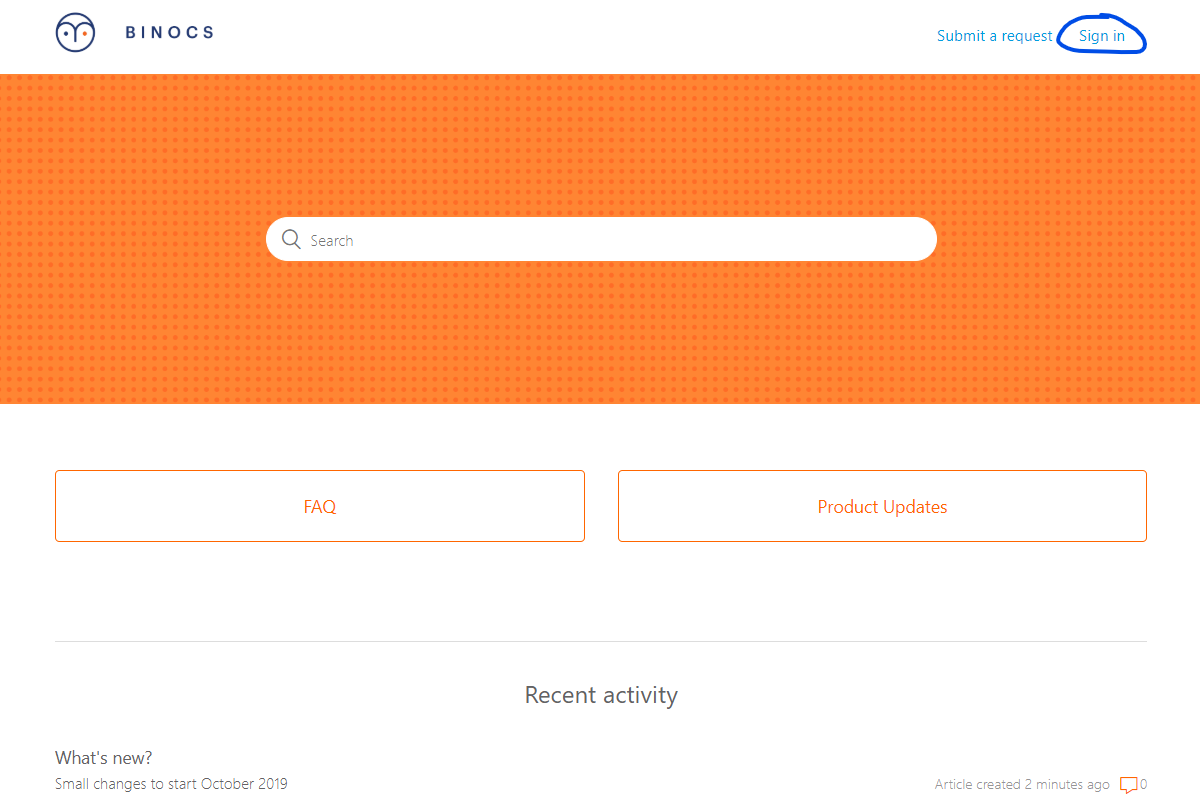 Fill in your email and password and press "sign in"

If you forgot your password, click on "forgot my password"
You don't have a user yet?
Click on "Sign In" (right corner of the page)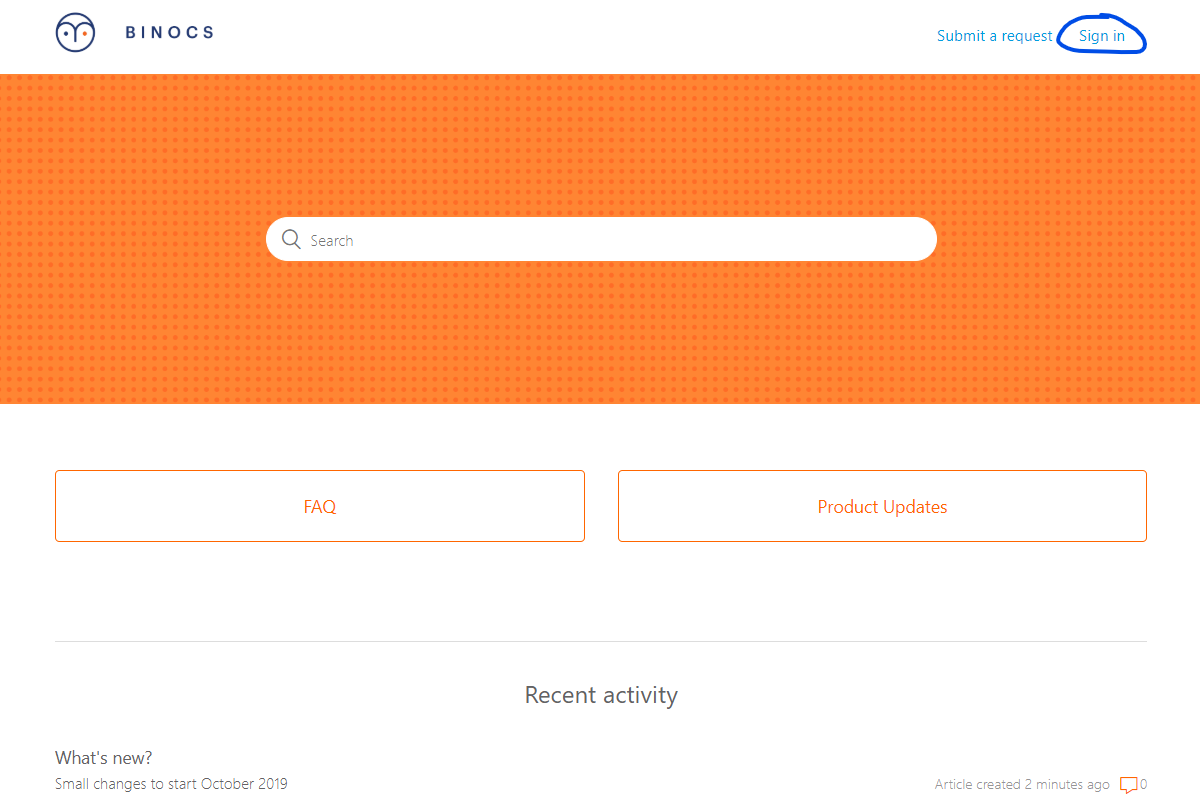 Click on "Sign up" (next to "New to Binocs Support")

Fill in your Full name and email adress

You will now receive a verification email to create a password and sign in to the Binocs Knowledge Base